– Mission Statement –
I provide golf instruction for both swing fundamentals and mental approach so you can enjoy golf the way you want to enjoy it.
---
– More About Mike –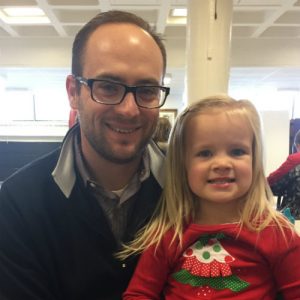 Born and raised in Southeastern Wisconsin I began playing golf more seriously when I turned 16. That was when I got my first job at Wanaki Golf Course. I played and practiced almost every day and just fell in love with the sport. The love I felt nearly 20 years ago is as strong as ever and teaching people what I've learned over the years keeps it going. As a family man with kids my opportunities to play have dwindled. I hope is that one day my children love the game and acquire the character traits this game encourages.
– What Golf is Really About –
Golf is a game that is played with friends, competitors, colleagues and clients. How you present yourself to them is on display. Honesty, discipline, respect, fun, pride and passion are some of the qualities found in many golfers. I truly believe that golf has a way of turning people into better people. For that reason I wanted to teach people what I've learned over the years.
Setting goals is one of the most important things you should do in life. Whether it's setting goals at work to get the promotion or setting savings goals to go to school or buy a house, golf is no different. Many people set goals to improve their handicap, enjoyment or results in tournaments and our goal is helping you achieve yours!